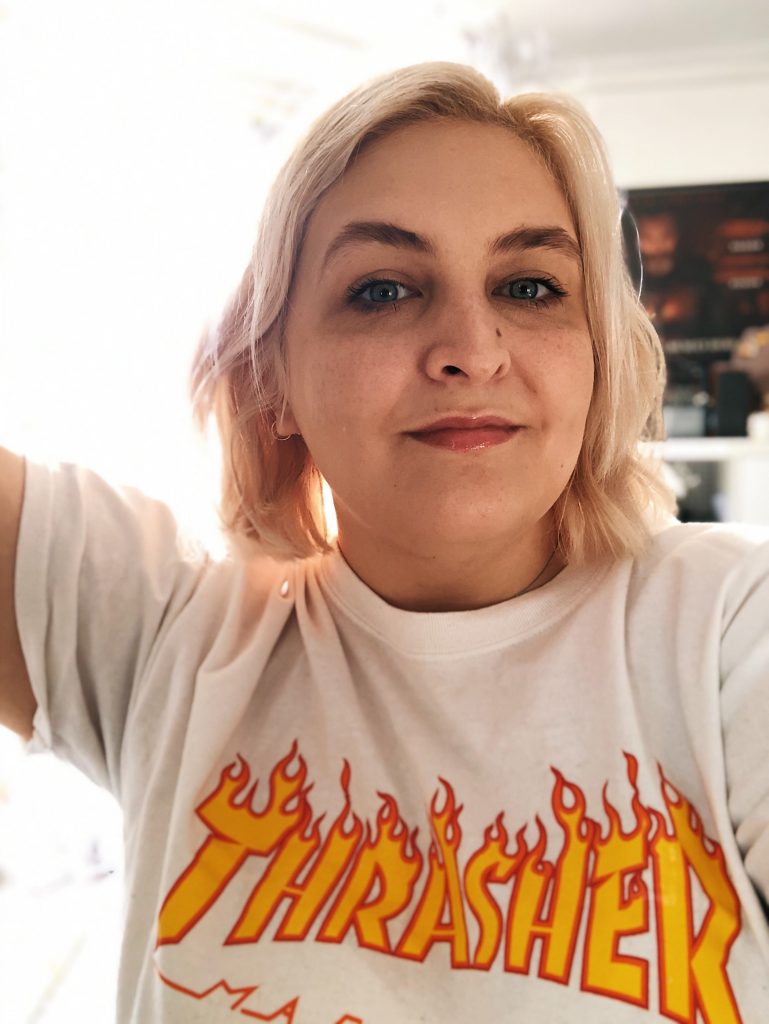 Hi! I'm Hannah. I'm the Associate Editor at Little White Lies magazine and a freelance journalist writing about film and popular culture.
I've written for The Guardian, BBC, GQ, Vulture, Nylon, DAZED, SciFi Now, Hyperallergic, The Daily Telegraph, NME, and Buzzfeed among others.  I am also a regular contributor to Picturehouse Recommends magazine. I'm always looking for new opportunities to write and speak, in particular about film, television, mental health and pop culture.
In July 2019, I presented a talk at the British Film Institute entitled 'The Memefication of Feminism' about the intersection of film, feminism and internet culture, which I have since also presented to students at Falmouth University. I have also hosted Q&As with filmmakers including Josephine Decker, Kitty Green and Desiree Akhavan, and participated in panels for the BFI and Reclaim the Frame.
I have covered various film festivals too, including Sundance, Toronto, Cannes, Berlin, London and Marrakech.
I am currently writing my first book, due for publication in 2022, but I'm not allowed to talk about it yet. Shh.
My voice can be heard on a regular basis over on the Truth & Movies podcast and BBC Radio,  and I have previously appeared on TalkRadio and the Curzon podcast. I have also appeared on BBC Breakfast, BBC World News and ITV News commenting on recent news stories regarding cinema. I also wrote and voiced a video essay on cats in cinema last year for the BBC.
You can find more examples of my published work via my Contently profile.
I am available for freelance commissions and would love to hear from you! My email is [email protected].