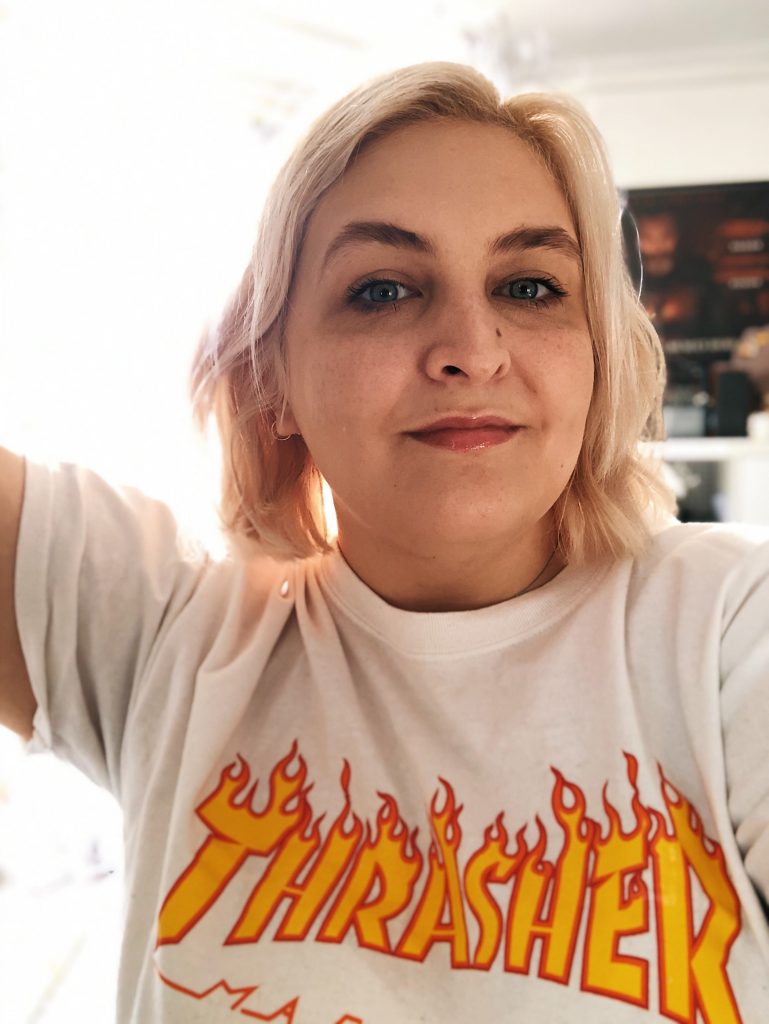 Hi! I'm Hannah. I'm the Associate Editor at Little White Lies magazine and a freelance journalist writing about film and popular culture.
I've written for The Guardian, BBC, GQ, Vulture, Nylon, DAZED, SciFi Now, Hyperallergic, The Daily Telegraph, NME, and Buzzfeed among others.  I am also a regular contributor to Picturehouse Recommends magazine. I'm always looking for new opportunities to write and speak, in particular about film, television, mental health and pop culture.
In July 2019, I presented a talk at the British Film Institute entitled 'The Memefication of Feminism' about the intersection of film, feminism and internet culture, which I have since also presented to students at Falmouth University. I have also hosted Q&As with filmmakers including Josephine Decker and Desiree Akhavan, and participated in panels for the BFI and Reclaim the Frame.
I have covered various film festivals too, including Sundance, Toronto, Cannes, Berlin, London and Marrakech.
My voice can be heard on a regular basis over on the Truth & Movies podcast and BBC Radio,  and I have previously appeared on TalkRadio and the Curzon podcast. I've also appeared on BBC Breakfast, BBC World News and ITV News commenting on recent news stories regarding cinema.
You can find a complete index of my published work via my Contently profile.
I am available for freelance commissions and would love to hear from you!